Post by Admin on Mar 24, 2014 18:11:37 GMT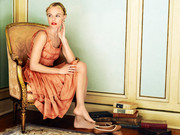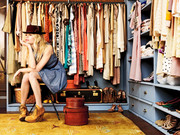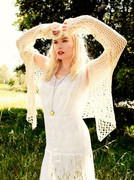 Behind scenes: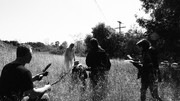 Jewelmint + Famous designers:
"The Fabric Of My Life" Shows Cotton In High Fashion
International film actress and fashion icon Kate Bosworth lends her talents to the latest commercial in "The Fabric Of My Life" television campaign from Cotton Incorporated. The commercial features a new version of the familiar tune, with spare orchestration to heighten the ethereal mood of the visuals. Featuring cotton fashions by well-known designers such as Prada, Rodarte and Nina Ricci, the spot showcases the use of cotton in high fashion apparel, as well as the physical and emotional comfort consumers around the world have for the fabric of our lives.
The new "The Fabric of My Life" commercial adds a twist to the day-in-the-life theme of the campaign, which was introduced in 2009 with vocalists Miranda Lambert, Jazmine Sullivan, and Zooey Deschanel. In 2010, singers Leona Lewis and Colbie Caillat reinterpreted the familiar song. For the latest campaign, actress Kate Bosworth takes center stage. Her cinematic roots give license for a dreamy and romantic series of vignettes that present Kate at work in her inspiration room, on a movie set; and at leisure, exploring antique books, shopping for jewelry, and simply relaxing --- all in cotton.
"Kate was an ideal choice for this year's commercial," says Glenn Sciachitano, Cotton Incorporated Director of Advertising. "Her beauty, her status as a Hollywood actress and a fashion icon were a perfect fit for our strategy: to show women that cotton is a part of all aspects of their lives, even if that life includes a walk on the red carpet." In addition to a range of elegant cotton designs, the commercial showcases the vocal talent of Bosworth, who sings the latest version of the familiar song.
Central to the campaign is the closet, and Kate's closet contains pieces from such world-renowned designers as Prada, Proenza Schouler, Rodarte, and Nina Ricci. The designs worn and on display were selected by Hollywood fashion stylists Cher Coulter and Anthony Franco. "People generally think of cotton as cozy and casual," says Cher Coulter. "But high end designers really capitalize on its versatility to the extent many people may not immediately recognize it as cotton."
The commercial was created by DDB New York and will begin airing in May, supported by a range of Internet assets that will be available on
www.TheFabricOfOurLives.com
.
Cotton Incorporated, funded by U.S. growers of upland cotton and importers of cotton and cotton textile products, is the research and marketing company representing upland cotton. The Program is designed and operated to improve the demand for and profitability of cotton.
1.) Describe your style.
Kate Bosworth: My style is quite mood based. I can swing from feeling soft and feminine during the day to wanting a more daring, bold look at night.
2.) Who is your style icon?
I never tire from being inspired by iconic female style in film—from Mia Farrow as Daisy Bucchanan in the Great Gatsby to Fay Dunaway in Bonnie and Clyde to Diane Keaton in Annie Hall.
3.) What trend do you secretly wish would come back?
I love the early 90's for two very different styles—grunge and minimalism.
4.) Do you have a favorite designer?
Proenza Schouler, Preen, Isabel Marant, Vanessa Bruno, Chanel.
5.) What's one of your most embarrassing fashion moments?
The first year I went to the MET Costume Gala in New York City, I nearly tripped and fell down the very grand set of stairs leading out of the event. Fortunately, I had someone who caught my hand so I avoided a pretty horrifying, massive tumble. I burst out laughing as it was a close call and quite a few guests saw the near slip.
6.) Where do you find style inspiration?
I especially love observing the people in the streets of New York, London or Paris, as that seems to be where a more unique style is embraced.
7.) At what age did you start singing?
I began to sing when I was eight years old at county fairs near San Francisco. At the time, I took singing lessons from a woman who would sign students up to perform at local venues if they were interested in entertaining. Trust me—it's painful any time I am forced to view a video of me at a county fair. Quite embarrassing!
8.) Did you ever consider a career in singing?
No, but I would absolutely love to perform in a musical one day. The ultimate would be to be a part of a Baz Luhrman or Julie Taymore production.
9.) Whose voice do you most admire?
Both Norah Jones and Cat Power have phenomenal voices—within a brief moment, one can sense both the strength and vulnerability of these women. I love Neil Young, Bob Dylan and Elliott Smith for their beautiful poetry and self-embraced imperfection. To me, the "flaws" in any artistic form are the most interesting and usually the most moving.
10.) Any advice for young women with dreams of performing?
You have to be madly in love with what you do—in any chosen form of artistry. And then you have to work REALLY hard. And never give up.